Sustainability at Apriori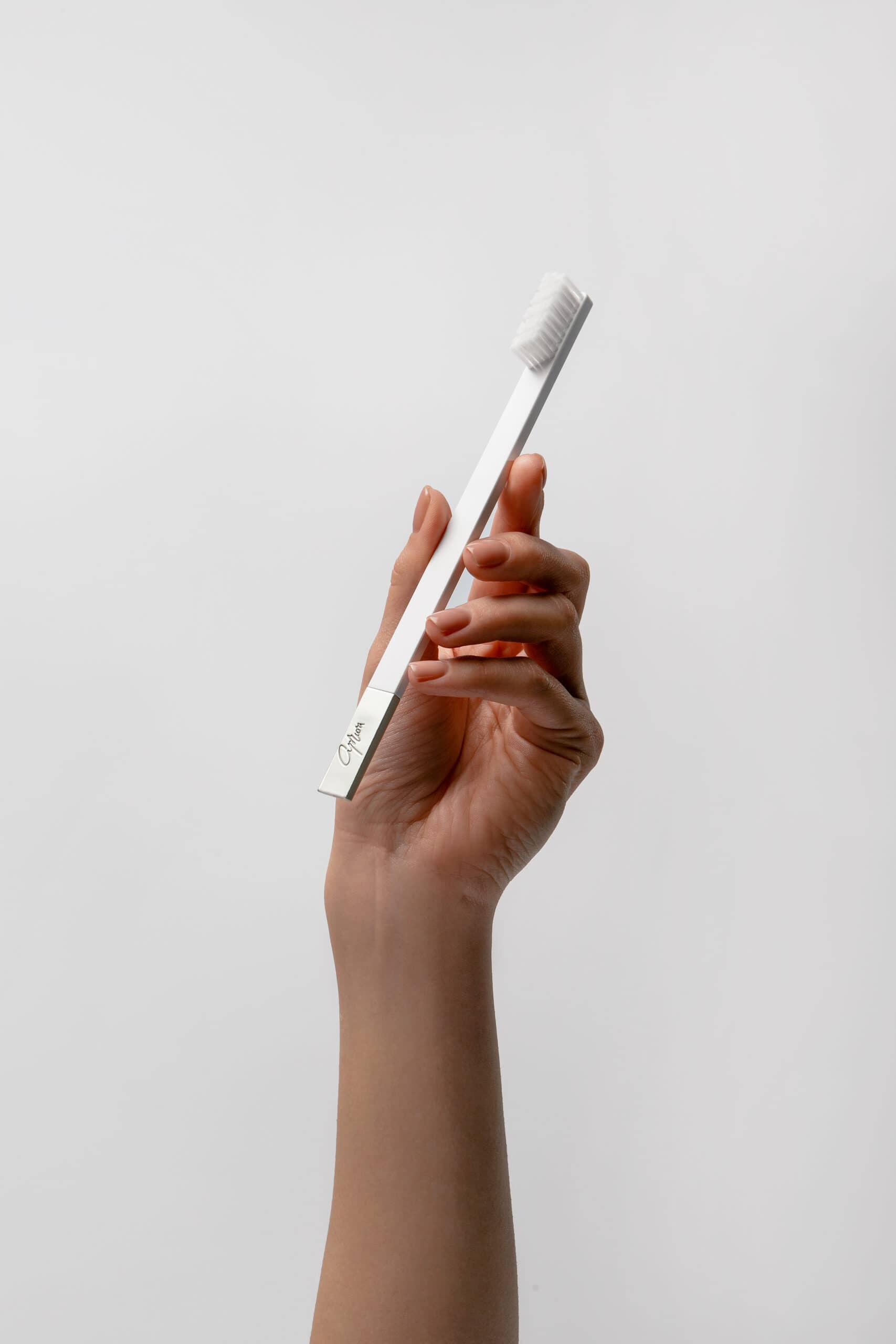 Apriori is a sustainability-focused brand. Our toothbrushes are crafted from sustainable plant-based compounds with innovative bio-based filaments. Their weight is 30% less than other manual toothbrushes due to their unique, patented design, helping reduce waste and giving Apriori an additional environmental edge.
We are on a journey of reducing our footprint on a planet that generously sustains us while making products of the highest quality and efficacy. We have never tested our products or ingredients on animals.
Our high environmental standards never compromise our product's unique design and eye-catching aesthetics. In 2020 the Black Apriori toothbrush received the Red Dot Award for Product Design. The prestigious international design competition takes place annually, showcasing the world's very best products.
Our way to sustainability
Here's a few things we do towards sustainable operations:
We are changing our packaging from recycled PET to 100% biodegradable and compostable, and recyclable paper.
After 24 months of careful research and testing, we're implementing changes to the materials we use to make them more sustainable. By 2023 all our products will be made from plant-based compounds with innovative bio-based filaments.